Academy Activities- ADI Convocations
Non Peer-Reviewed Content
ADI Global Conclave in Lucknow, India-sharing knowledge
ADI Vice President of Education, Regent of ADI Middle East Section, Isfahan University of Medical Sciences, Iran
Licence
This is an open-access article distributed under the terms of the Creative Commons Attribution-Non Commercial-Share Alike 4.0 License, which allows others to remix, tweak, and build upon the work non-commercially, as long as the author is credited and the new creations are licensed under the identical terms.
Dear Fellows,
In charge of the Regent of the Middle East Section, with honor, I would like to inform you that the ADI Global Conclave, Lucknow, India, was held early this month in our section.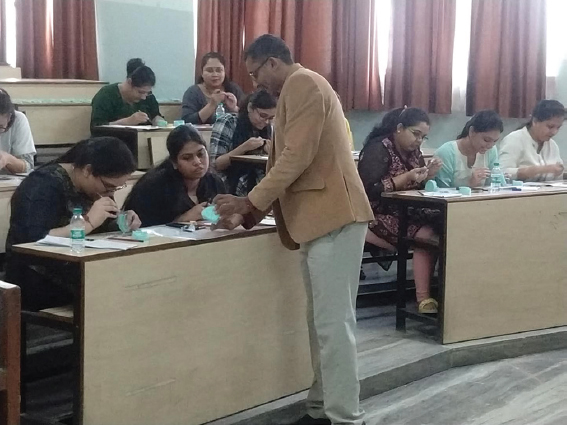 It is my honor to inform you that the ADI was excellently embodied through the activities fulfilled by our fellows from India.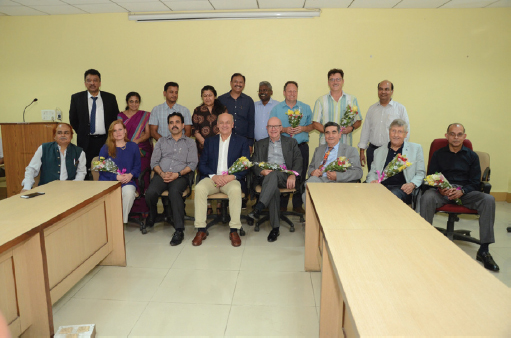 The 5 day continuing education that covered almost all the areas of oral health and dentistry in the form of hands on, lectures and students' research poster and presentation competition, met in the best way the main mission of ADI; "Sharing knowledge."
The high prestigious inauguration with the presence of former Chief Minister of Uttar Pradesh, Chair of Dental Council of India and other local authorities, illustrated in the best way the position of the Academy as an influential high level dental association worldwide.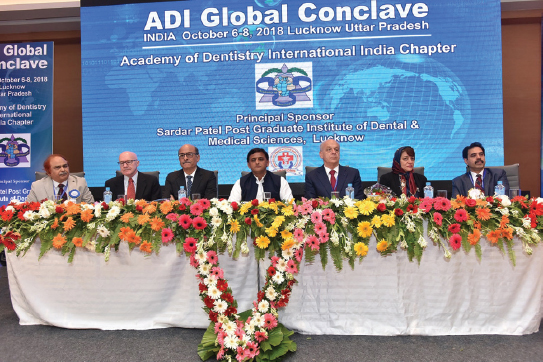 The generous dedication by Professor Franz (Germany), Portable Aqua Unit for Lifesaving; PAUL that was installed by the cooperation of TATA Motors Company in an underprivileged area to improve the quality of life of rural inhabitants again showed the other mission of ADI "serving people."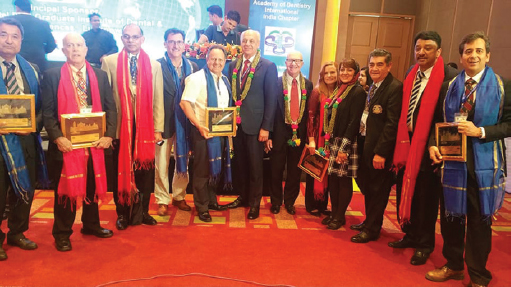 The facilities and spaces provided for the exclusive ADI events; meetings and convocation besides the very friendly and warm environment and the unique hospitality of our fellows from India, very well demonstrated the other value of the Academy "friendship and collegiality."
There was also the very well-organized ADI Middle East Section, India Chapter Convocation, Lucknow, for induction and welcoming about 80 new fellows made myself very proud and the executive Council and BOR members satisfied.
On behalf of ADI Middle East Section,
I would like to extend my special gratitude to Professor B. Rajkumar, Chair of India Chapter, his wife Mrs. Sushma Rajkumar, and the ADI India Chapter officers, especially Professor Anil Chandra and the organizers team for their generous hard work to make this event an "incredible event."
I would like to express my appreciations to the respectful President of ADI, ADI Executive Council members, ADI Board of Regents members and ADI Central Office for their presence and very kind supports. Without these supports, this great work would not be happened.
Even from the 1st day, the explicit impacts of this event which was evident and I am confident the missions of the ADI, with the exclusive oral health consultative status to Economic and Social Council of United Nations, will very soon amplify in our region.
Thank you very much for those who came and I wish all others who were able to be with us during these memorable and honorable days and we missed them all.
Show Sections