Academy Activities - ADI Convocations
Non Peer-Reviewed Content
Academy of Dentistry International Annual Official Meeting Report
Interim Executive Director ADI

,

La Verne, California

,

United States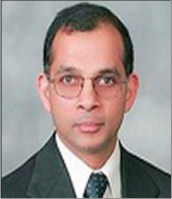 *
Corresponding author: Jaikrishnan R. Kakanar, Interim Executive Director ADI, La Verne, California, United States. E-mail: j.kakanar@gmail.com
Licence
This is an open-access article distributed under the terms of the Creative Commons Attribution-Non Commercial-Share Alike 4.0 License, which allows others to remix, transform, and build upon the work non-commercially, as long as the author is credited and the new creations are licensed under the identical terms.
Academy of Dentistry International held its annual official meeting on November 4th and 5th 2022 at the prestigious Oak Hills Country Club in San Antonio, Texas.
Convocation Committee: Chair: Dr. Dat Giap
Local Arrangements Committee: Chair: Dr. Moshtagh Farokhi
Program Committee: Chair: Dr. David Hancock
New Fellows Orientation: Dr. Sue Bishop
Regent SC USA: Dr. Lawrence Morris
November 4, the USA Section Board meeting commenced after Lunch at 1.00 pm followed by the ADI Board Of Regents meeting from 2.00 pm to 4.00 pm.
In the evening the organizers had arranged for a chartered bus to take about 37 attendees and guests to the famous San Antonio Riverwalk area. They arranged for 2 river boats to take the group on a narrated excursion through the historic canals. This was followed up by a dinner at Casa Rio restaurant. The evening ended with a mariachi band serenading the group before boarding bus back to the Hotel.
November 5, the Program began early at 7.00 am with the Continuing Education program. This was headlined by Dr. Terry Tanaka: "Treatment Planning Guideline and restorative Tips."
Prof. Michael Glick, the recipient of the International Dentist of the Year Award presented: "Are Clinical Practice Guidelines Helpful or Do They Cause Controversies."
Dr. Gregory Osborne presented: "Dental Sleep Medicine including Moebius Syndrome."
Finally, Dr. Bennett Amaechi concluded the symposium with his presentation on: "CariesCare, International Practice Guide: Minimally Invasive Caries Management Protocol."
Dr. John Barrett gave a short presentation on his involvement with a humanitarian project in Kenya titled: "World Health Dental Organization showcases its unique dental clinic in Kenya's Maasai Mara."
The CE Symposium was well attended by about 45 attendees.
This was followed by the Convocation ceremony where twenty new fellows were inducted into the Academy. Dr. Sue Bishop and Dr. Terry Tanaka gave the Orientation presentation. The ceremony was officiated by Dr. Jacob Park, Dr. Dat Giap, Dr. David Hancock, and Dr. Ronald Fritz. Dr. Benjamin Young spoke on behalf of the incoming class of the New Fellows.
International Dentist of the Year Award
Awards: Prof Glick was presented with the International Dentist of the Year Award. This award is presented to the dentist who best exemplifies international leadership.
Michael Glick is an American dentist, professor and researcher. He served as editor of the Journal of the American Dental Association (JADA) from 2005 until 2020 and as dean of the State University of New York at Buffalo School of Dental Medicine until August 14, 2015.
Dr. Glick, whose father was a dentist, was born in Sweden and was trained in dentistry at the Hebrew University Hadassah School of Dental Medicine in Jerusalem, Israel and Temple University Dental School in Philadelphia, Pennsylvania. He completed graduate work in oral medicine at the University of Pennsylvania School of Dental Medicine.[1] After finishing his training he founded one of the first dental clinics in the US dedicated to treating patients infected with HIV.[2]
Before being appointed dean of SUNY Buffalo Dental School, Dr. Glick was professor of oral medicine and associate dean for oral and medical sciences at the A.T. Still University School of Osteopathic Medicine in Mesa, Arizona from January 1, 2007. Before that, he was professor and chair of oral diagnostic sciences at New Jersey Dental School and on the faculty at UPenn Dental in the department of oral medicine. Glick was a practicing dentist in Delaware and Pennsylvania for 15 years.
In December 2004, he was chosen as the editor of JADA, having been the associate editor for dentistry and medicine since 1998. Glick has given more than eight hundred presentations in more than thirty different countries. He is the editor of ten textbooks on dental management and oral medicine, and has published over three hundred articles on health-related topics.
Humanitarian Award
Dr. Ronald Fritz DDS MPH
Dr. Ronald E. Fritz was awarded the Humanitarian Award. This award is given in recognition of significant contribution to the enhancement of the quality of life and the human condition.
Shortly after earning his professional degrees, Dr. Fritz spent 6 years on a deferred mission appointment working in a private, non-profit clinic, Policlinica Bella Vista, and served as dental director of Bella Vista Hospital, in Mayaguez, Puerto Rico.
In 1978, Dr. Fritz opened a private practice in Escondido, California, that utilized calming verbal imagery as well as IV Sedation to relax patients with dental phobias, simultaneously serving on the staff of Palomar Memorial Hospital where he took cases that required treatment under general anesthesia.
Dr. Fritz is a fellow of the American Association of Hospital Dentists (1982), the Academy of General Dentistry (1983), the Academy of Dentistry International (2005), the International College of Dentists (2009), the American College of Dentists (2010), the Pierre Fauchard Academy (2012), and is fellow emeritus, the Academy of General Dentistry (2014).
Dr. Fritz spent 5 years working for Loma Linda University at its SAC Health System's Norton Dental Clinic performing oral surgery for four general dentists. Dr. Fritz' cynosure is the delivery of oral health care to the neediest people, and, given his fluency in Spanish, especially those in Latin America. In January of 2016, where the group from Imperial Valley provided much needed care and education to outlying poor areas in rural Huatulco and Puerto Escondido. He has been on similar service trips to Bolivia, Peru, Ecuador, Galapagos Islands, Colombia, Guyana, and Brazil as well as to Mexico, India, China, Micronesia, and multiple islands in the Caribbean.
Dr. Fritz is a member of the American Dental Association, California Dental Association, Colegio de Cirujanos Dentistas de Puerto Rico, and the San Diego County Dental Society, where he has chaired its Well Being Committee. He also helps the Flying Samaritans and Los Medicos Voladores (Flying Doctors) with their missions of mercy to the underserved in California and Mexico.
The day concluded with black tie reception and gala dinner.
Front Row: Dr. Andre Jones, Dr. Antonette Masters, Dr. Azadeh Abdollahi, Dr. Benjamin Young, Dr. Hector Daniel Hernandez, Dr. Jacob Dent, Dr. James K. Jetton, Dr. Jeanine Khoury, Dr. Jonathan Spenn, Dr. Kate Jung
Back Row: Dr. Tristan Hamilton, Dr. Suvendra Vijayan, Dr. Stephanie Lomeli, Dr. Schu Chen Lo, Dr. Rutvi Vyas, Dr. Ronni Brown, Dr. Peter Loomer, Dr. Neha Desai, Dr. Michelle Knebelsberger, Dr. Manish Juneja
Finally, our thanks to the Students of UTHSCSA Dental School who volunteered their time to help with the logistics of the day: Kathryn Labat, Alyssa Lockhart, Max Shaw, and Mrs. Debra Unti for assisting with the Cap and Gown arrangements.
Show Sections