Academy Activities – ADI Reports
Non Peer-Reviewed Content
Report from Philippine section – Visit of President Jacob Park to Manila
Republic of Philippines Section

,

Parañaque

,

Philippines
*
Corresponding author: Armin G. Segarra, Republic of Philippines Section, Parañaque, Philippines. E-mail: argonseg@yahoo.com
Licence
This is an open-access article distributed under the terms of the Creative Commons Attribution-Non Commercial-Share Alike 4.0 License, which allows others to remix, transform, and build upon the work non-commercially, as long as the author is credited and the new creations are licensed under the identical terms.
Honor Society for Science and Global Oral Health
President Jacob Park made a short visit to Manila, Philippines from September 2 to 4, 2022. He arrived evening of Friday, September 2, and was billeted at the Hilton Manila Hotel.
The next day, September 3, Saturday, a short continuing education seminar from 3 pm to 6:30 pm, was conducted by Dr. Park. The topic was clinical occlusion. The seminar was held at the Quezon City Sports Club, in Quezon City Metro Manila. 25 in-person dentists attended and about 80 dentists joined the seminar online, namely, via Zoom link.
At 7 pm, at the same venue, the ADI Philippine Section held its 3rd quarterly meeting. Fellow Michelle Segarra, the current president of the ADI Philippine section welcomed Dr. Park during the meeting, and Dr. Park addressed the group. He also gave the group a Regent's Medallion. There were about 20 fellows in attendance and another 20 fellows who attended virtually, again, namely, via Zoom link.
The next day, Sunday September 4, I and president Michelle Segarra, together with our daughter Sephie, treated President At Quezon City Sports Club, Metro Manila, Philippines. Dr. Jacob Park addressing the Filipino Dentists during the Continuing Education Seminar on Clinical Occlusion.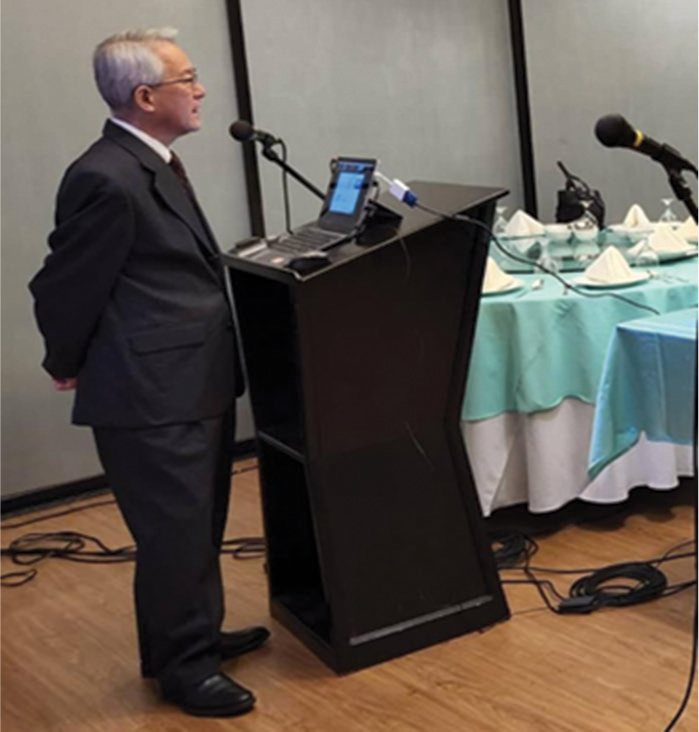 Park to a Filipino Lunch, and drove him around Metro Manila for a little bit of Sightseeing. We bought him to the airport around 7 pm, well ahead of time to catch his flight back home.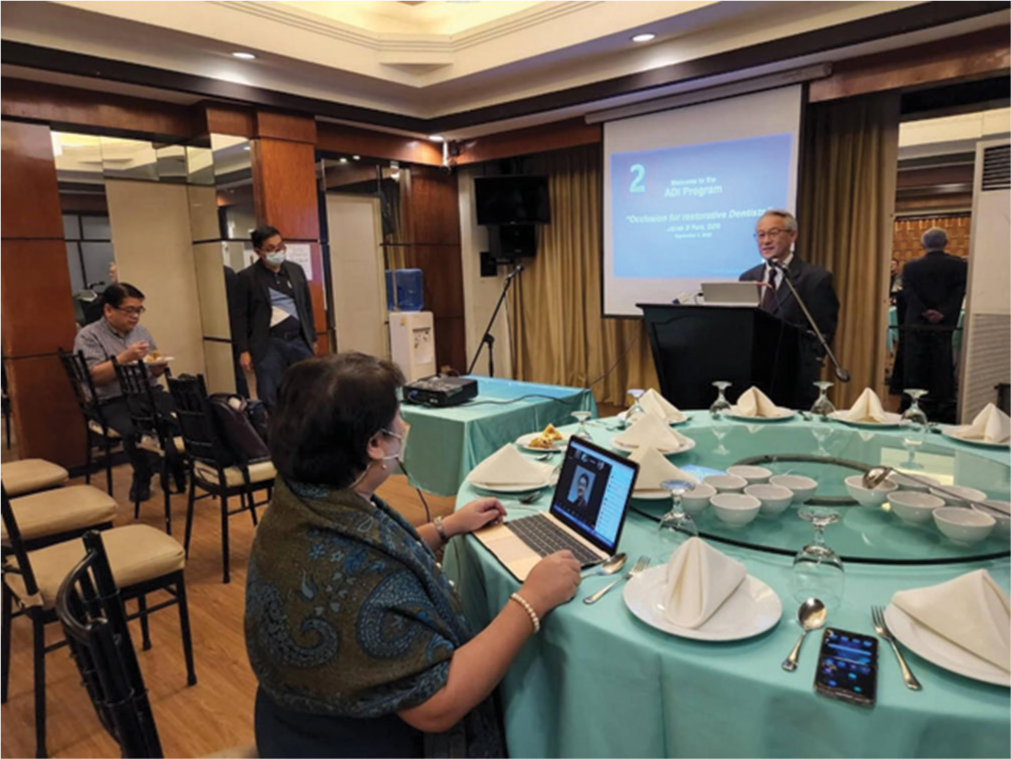 ADI Philippines president Michelle Segarra (at foreground) and two other ADI fellows at the front seats, listening to Dr. Jacob Park, during the CE seminar.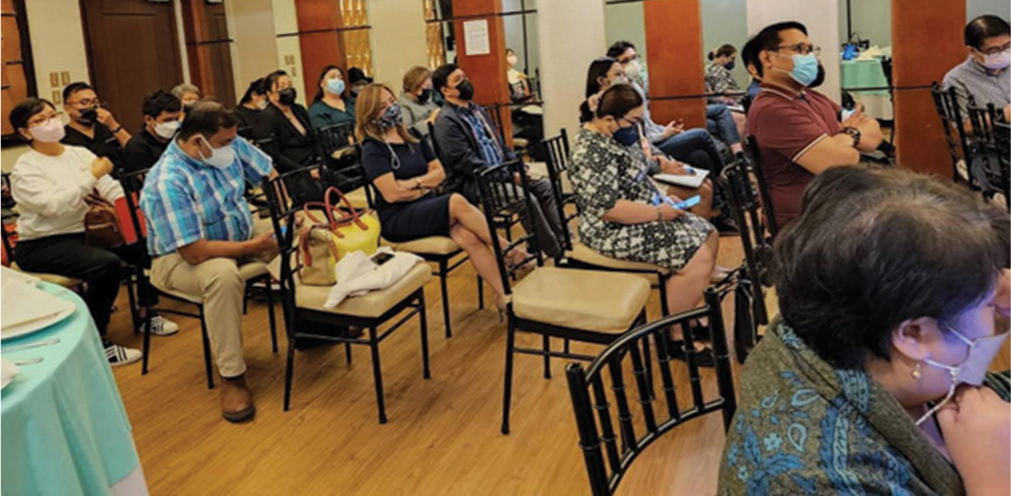 The in-person dentists attending the CE seminar on September 3, 2022 in Manila.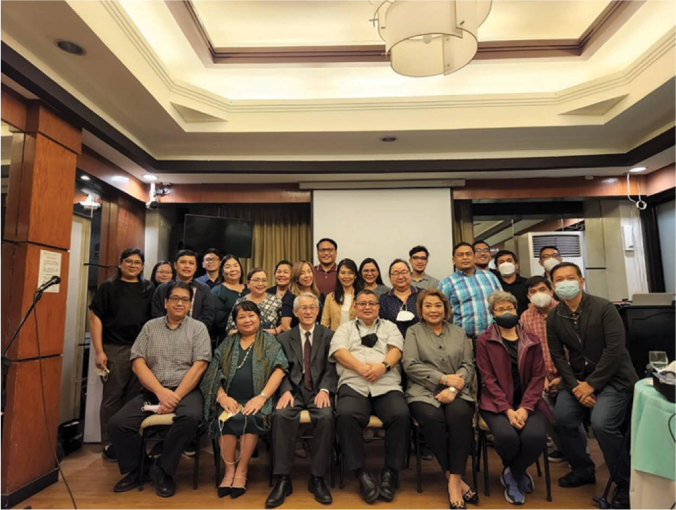 Group Photo of ADI members and officers, and other dentists who attended the CE seminar. Dr. Jacob Park, President, ADI, Dr. Michelle Segarra, ADI Philippines President, Dr. Armin Segarra, ADI Philippines Regent, Dr. Cris Garcia, ADI Fellow, and Dr.Shirley Wong, ADI Philippines Treasurer
Show Sections